All News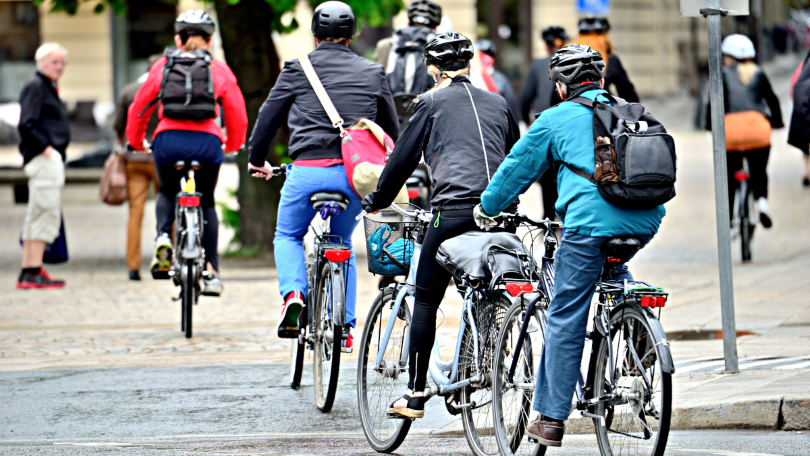 Since 2009, the German Federal Ministry for Digital and Transport (BMDV) has funded the biennial Cycling Monitor survey. The SINUS-Institut, which was commissioned to conduct the survey, is currently preparing the 9th edition, the 2023 Cycling Monitor. As in previous years, federal states, regions or municipalities can participate in the survey via representative regional studies. For more information on how to participate in the regional studies, please visit the SINUS-Institut website (German only).
The results of the 2021 Cycling Monitor show that the bike boom continues unabated. Of all modes of transport, cycling has the greatest growth potential. In future, 41% of people between the ages of 14 and 69 intend to cycle more often. At 49%, the desire to use bicycles/pedelecs more frequently is most pronounced among younger people (ages 14 to 29). Residents of major cities exhibit the greatest willingness to use low-emission or zero-emission modes of transport more frequently.
Interest in purchasing bicycles remains strong
In Germany, roughly 16 million people are thinking about buying a bike. Their average budget has now increased to just over €1,000 (compared with €685 in 2019). Pedelecs and mountain bikes are particularly popular. Currently, roughly 4% of the population can participate in a company bike leasing scheme to purchase a bicycle.
Cyclists feel safer
Cyclists feel safer: 63% of cyclists stated that they felt very safe or quite safe (2019: 56%; 2017: 53%). A lack of separate cycle tracks was one of the reasons respondents gave for feeling less safe.
Awareness campaigns are working

According to the 2021 Cycling Monitor, almost half (45%) of all cyclists always or usually wear helmets. That is a significant increase over previous years: 2019: 30%, 2017: 31%. The greatest increases were found among the 60-69-year- olds (+ 16% to 48%), 20-29-year-olds (+ 13% to 44%) and 14-19-year-olds (+ 10% to 37%).
This shows that the awareness campaigns by the Federal Ministry for Digital and Transport (BMDV) are working. Other possible reasons include the rising number of pedelec users, who are more likely to wear helmets overall, and higher potential budgets for bicycles and equipment.
The most urgent demands on policymakers in terms of cycling are:
Build more cycle tracks (57 %)
Better separate cyclists from passenger car drivers (53%) and pedestrians (45%)
Establish more advisory and mandatory cycle lanes (43%)
Provide safe bike parking facilities (41%)
Increase number of cycle-only roads (39%)
About the Cycling Monitor study
The Cycling Monitor is a representative survey conducted for the ninth time by the SINUS-Institut as part of the Federal Ministry for Digital and Transport's activities to promote cycling.
Roughly every two years, it surveys the subjective sentiment of cyclists in Germany. For the previous edition, the 2021 Cycling Monitor, 3,107 citizens between the ages of 14 and 69 responded to an online survey on their mobility behaviour and their preferences. The monitor is representative by gender, age, education level and size of town/city. The Cycling Monitor is funded by the Federal Ministry for Digital and Transport as part of the guidelines for the promotion of non-capital projects to implement the National Cycling Plan. The full results are available here:
Results of the 2021 Cycling Monitor survey