all press releases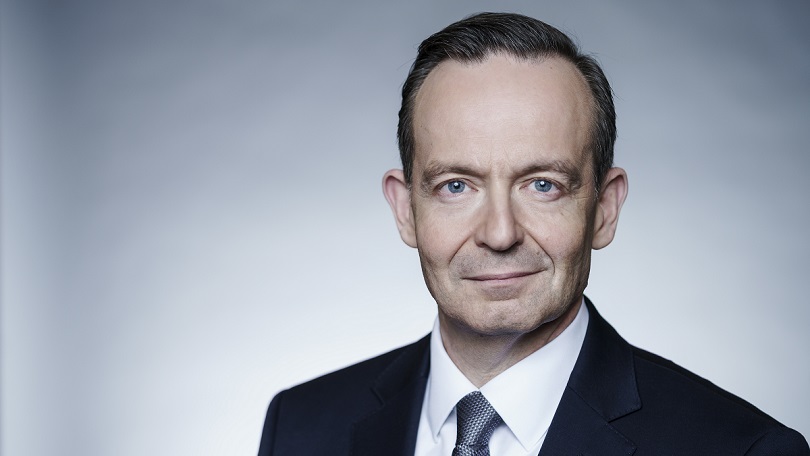 Federal Minister Dr Volker Wissing wants to facilitate commercial use of drones in Germany. A new strategy for the integration of drones into airspace will provide the basis for it.
Federal Minister for Digital Dr Volker Wissing and his counterparts from Estonia, Latvia and Lithuania have decided to establish an Innovation Club. As a continuation of the 3+1 format, the four countries want to accelerate decisions at EU level and coordinate closely in matters of digitalization, innovation funding, new standards and the elimination of barriers. This was agreed this week during Dr Wissing's visits to Vilnius, Riga and Tallinn.
While in Tallinn, Dr Wissing said on Friday:
Together, we want to better harness digitalization in Europe to support economic development. We have to catch up and be faster in Europe. This can only happen if we are open to all types of technology and have the courage to be innovative with countries that lead the way. We need attractive parameters for innovations, i.e. spaces to experiment freely, support and not excessive bureaucracy and regulation. This is what I want to campaign for at EU level together with the Baltic states. We want to focus on the opportunities inherent in digitalization and we will not let doubters hold us back.
Objectives of the Innovation Club
The new Innovation Club will provide a forum for Germany, Estonia, Lithuania and Latvia to have a structured coordination on how to support progressive and technology-neutral regulation in Europe. As a first step, a working group will formulate ideas for how the new Commission, which takes office in 2024, can pursue policies that support innovation and focus on opportunities. The aim is to strengthen the European digital industry so that it can successfully compete with other regions of the world.
Furthermore, the four countries want to identify and implement common projects in the digital field. They want to share their experience with e-Government services, and strengthen the ties between their research environments, business communities and start-up scenes. Minister Wissing invited all his counterparts to Germany to continue this exchange of ideas in depth.
Estonia's Minister of Information Technology Kristjan Järvan, Latvia's Digital Minister Māris Sprindžuks and Lithuania's Minister of the Economy Aušrinė Armonaitė will participate in the Innovation Club. The Transport Ministers of the Baltic states, Riina Sikkut from Estonia, Jānis Vitenbergs from Latvia and Marius Skuodis from Lithuania also want to actively participate and simplify logistics processes, for instance, with European digital consignment notes.
Rail Baltica as a geopolitical project for Europe
Another focus of Federal Minister Wissing's 5-day visit to the Baltic states was on improving their transport connections to the rest of Europe. On Thursday, Dr Wissing visited the large-scale construction site of the Rail Baltica project in Riga, where new rails are laid to improve the connection from Riga to Warsaw and Tallinn.

He highlighted how relevant this major project is with regard to security policy:
What the Baltic States now urgently need is trans-European networks – well developed rail, road and waterway connections. We want to better integrate the Baltic region into our rail and road networks as well as into the European high-speed network. This way, we can not only speed up the movement of goods, increase services and promote tourism, but also have the necessary military transport capacities available if needed. This is why it is so important that Rail Baltica be implemented as quickly as possible. We have to do everything we can to avoid delays and accelerate construction. I have assured my counterparts in Lithuania, Latvia and Estonia of my full support.
Rail Baltica is one of the most largest infrastructure projects in Europe. The aim is to reduce the travel time between Germany and the Baltic states by 50% by 2030. At the moment, a train ride from Berlin to Vilnius takes about 22 hours. With Rail Baltica, this time is to be reduced to under 10 hours. The project also includes plans for overnight rail services from Berlin to Riga and Tallinn. Seven German companies, among them Deutsche Bahn, are involved in the implementation of Rail Baltica.