all press releases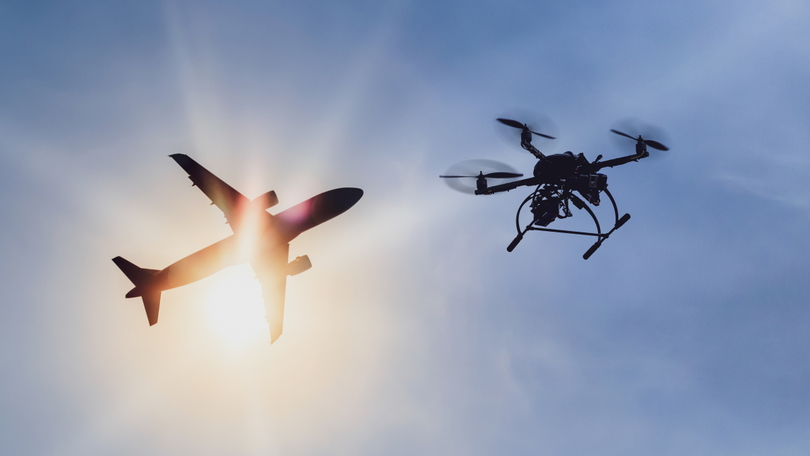 Federal Minister Dr Volker Wissing wants to facilitate commercial use of drones in Germany. A new strategy for the integration of drones into airspace will provide the basis for it.
In the years ahead, the need to use civilian drones in Germany will increase considerably, be it for monitoring of power plants and ports, maintenance of technical installations or quick delivery of medical goods. The Federal Ministry for Digital and Transport (BMDV) published a U-space Strategy today aimed at improving the integration of drone traffic into the existing airspace. U-spaces provide safe and coordinated joint airspace for the operation of both manned and unmanned aircraft. The strategy will be the basis for the first U-space act, which will be developed next year.
Dr Volker Wissing:
We want to make it easier and safer to use drones in Germany. They have an enormous potential for alleviating traditional traffic flows and making our everyday lives more comfortable. As an industrial nation, we do not want to favour a specific technology also with regard to the use of drones. The U-space Strategy is an important prerequisite for automated and connected flying in Germany. We want to continue strengthening Germany's role as a driving force for unmanned aviation and will present a bill that enables innovation and progress.
Further information on the BMDV's U-space strategy
The U-space Strategy is designed to ensure safe and secure integration of unmanned aviation into existing airspace structures in accordance with European regulations. The aim is to allow delivery, inspection and supply drones to use the same airspace as, for instance, emergency helicopters, gliders or passenger aircraft. The strategy provides guidance for a bill for the establishment of U-spaces in Germany, scheduled for 2023. It was developed by the Federal Government, the federal states, aviation authorities, the Drones Advisory Council and others. The findings of the U-space real-world laboratory in Hamburg, which was funded by the Federal Ministry for Digital and Transport, were also integrated in the strategy. The U-space Strategy helps define responsibilities, necessary structures and the procedure for the designation of U-spaces in accordance with Implementing Regulation (EU) 2021/664.
A U-space coordinator will be established either at the BMDV or one of its executive agencies. He or she will decide where to establish U-spaces in coordination with the relevant federal state or local authorities. U-spaces are to be designated in metropolitan areas, since there is a lot of manned and unmanned air traffic. They will be limited in space to the extent that is necessary for planned operations. The first U-spaces can be designated once the relevant act is adopted next year.
Rhineland U-space real-world laboratory funding project
The BMDV is providing about 1.8 million euros in funding for a U-space real-world laboratory in the Rhineland to already start exploring the future possibilities of U-spaces now. Federal Minister Wissing issued notices of funding today at the BMDV to representatives of the four project partners, RWTH Aachen, flyXdrive GmbH, Vodafone GmbH and Droniq GmbH. The research project aims at gaining insights from the practical use of drones for their safe integration into the airspace, with a special focus on 5G connectivity for the interconnection of aviation. To this end, various flight scenarios will be performed in the real-world laboratory to trial the functioning of U-space services and find out which requirements have to be met by 5G connectivity. The project will run until January of 2025. The findings will be provided as recommendations for action and taken into account in the legislative procedure.
How drone flights function in a U-space
U-spaces are intended to safely integrate unmanned aircraft systems (UAS) into existing airspace structures where large numbers of UAS are expected to operate. This is achieved by providing key services, some of which are safety- and security-related, to businesses and individuals for the operation of UAS in these spaces.
In other words, U-spaces serve to make manned aircraft and UAS visible and implement the necessary safety, security and traffic management measures. Drone flights are coordinated by service providers (U-space service provider, USSP), of which there can be more than one per U-space. They are, among other things, the points of contact for drone operators, or responsible for issuing flight permits for drone missions. USSPs receive their information from the single common information service provider (SCISP). SCISPs provide USSPs with all the airspace and traffic data they need to carry out their U-space services. Drone operators receive, among other things, a complete air situation picture for their flights, which depicts all manned and unmanned air traffic. This way, operators can detect other airspace users in good time. Operators will receive an automatic notification in the event of restrictions or if other airspace users are in the vicinity. Drone controllers and supervisory authorities will also receive an automatic notification when drones leave the approved air corridors. This is why the establishment of U-spaces is an essential precondition for safe commercial drone operations.
The U-space Strategy was presented today at the parliamentary evening of the Hamburg Representation in Berlin. It will be published on the website https://dipul.de/ at 7 pm.