all press releases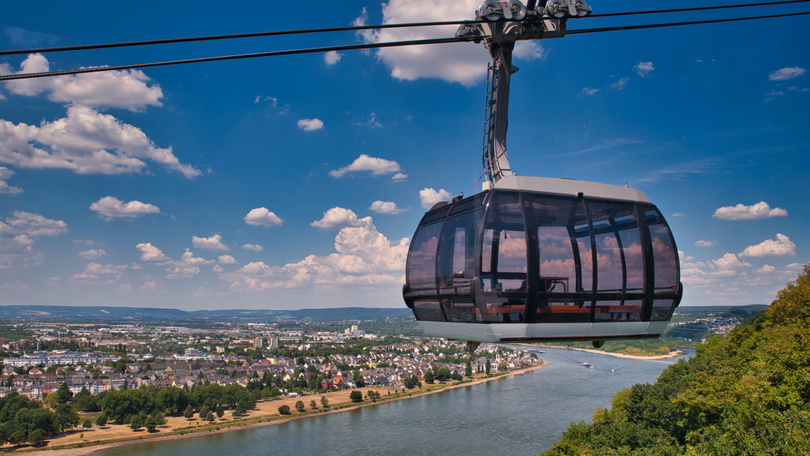 Most people know cable cars from their skiing or hiking holidays. In Germany's cities however, they are not yet part of the local public transport system. The Federal Ministry for Digital and Transport (BMDV) published its "Urban Cable Cars in Local Public Transport Guidelines" today. The aim is to support local authorities that want to include urban cable cars in their local public transport system.
Federal Transport Minister Dr Volker Wissing:
Cable cars are a reliable, proven and sustainable mode of transport. Urban cable cars can overcome obstacles such as hills, rivers or railway lines, bridge gaps in local public transport, extend existing lines and connect new residential or industrial areas. They are climate-friendly and need little space. Our Guidelines are intended to help local authorities tap that potential and implement specific projects – from the initial idea, through planning and construction to operation. They show how urban cable cars can be used in Germany as well and be integrated in the local public transport network.
Urban cable cars can be deployed at low cost and much faster than other modes of transport. The reason is that the necessary infrastructure that consists of stations and pillars can be set up in a small area and at comparatively low cost. For instance, there are urban cable cars in Toulouse, France, while La Paz/El Alto in Bolivia has the largest urban cable car network in the world with eleven cable car lines.
The Guidelines provide advice for early participation of citizens to promote broad acceptance of the projects from the beginning. They were developed in cooperation with the Institute for Road and Transport Science in Stuttgart and the Drees & Sommer planning firm.
Apart from that, the Federal Ministry for Digital and Transport has already paved the way for urban cable cars in another way: They have been included in the Local Authority Transport Infrastructure Financing Act and can receive federal funding of up to 75% of the eligible costs. It is now easier to calculate their economic efficiency. The basis for that is the revised new "standardized evaluation" of investment in local public transport infrastructure, which was recently published.
The "Urban Cable Cars in Local Public Transport Guidelines" (German only) can be downloaded here.