all press releases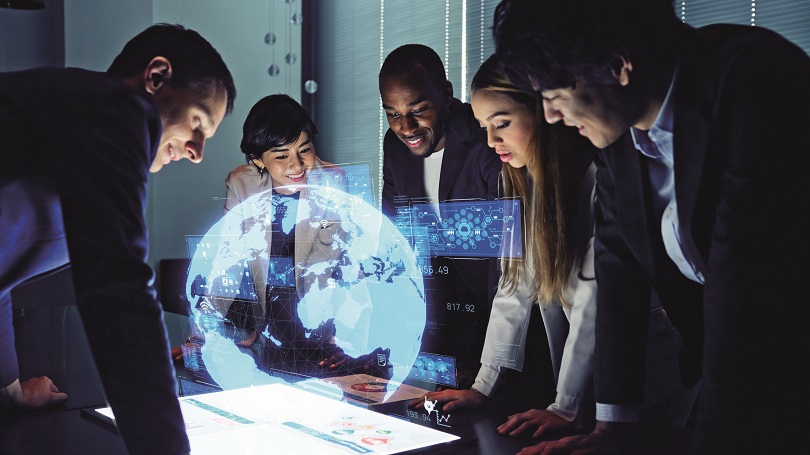 Artificial Intelligence (AI) has long been part of our everyday lives. Whenever we talk to the voice assistant, edit pictures on our smartphones or stream music, data are connected and analysed intelligently. AI can also improve our lives in the field of mobility. The Federal Ministry for Digital and Transport is providing funding to three large projects for the development of intelligent applications, aiming to increase capacity utilization in freight transport, prevent jet lag after journeys or accelerate the search for missing persons. Dr Volker Wissing, Minister for Digital, handed over funding commitments totalling 8.3 million euros to the project clients in Berlin today.
Federal Minister Dr Volker Wissing:
Artificial Intelligence is a key technology for the digital transformation. Germany has to compete internationally for the best ideas and successful business models of the future in this field. Therefore, we are funding the wide-spread use of AI and helping research establishments, businesses and start-ups to connect.
The grants are part of the Artificial Intelligence in Mobility innovation offensive, under which 11 AI projects have received 48 million euros of funding so far from the Federal Government. In addition to providing financial assistance, the Federal Ministry for Digital and Transport is also working on improving the framework conditions for innovations in Germany.
Volker Wissing:
Large data quantities are the fuel for evolving Artificial Intelligence. Therefore, our Digital Strategy's central objective is to make data available and facilitate their use. I am also lobbying at European level for a climate that is conducive to innovation. Since innovation needs leeway, too much regulation will slow down AI.
Information on the funded projects:
ALMODA will create a cross-border data space between Germany and Austria for alpine mobility 4.0. Communication, navigation and traffic monitoring data will be integrated into this data space in real time and processed to become a holistic and secure digital situation report using advanced AI methods. Three use cases will be trialled: cross-border search for missing persons, digital monitoring of hazardous locations such as level crossings and hub-to-hub logistics scenarios.
Project partners: DiMOS Operations GmbH, local authority of Oberaudorf, local authority of Kiefersfelden, Rosenheim Technical University of Applied Sciences, Bernard Technologies GmbH, 3D RealityMaps GmbH, WxFUSION GmbH, Checkpoint GmbH, Intelligence on Wheels GmbH
Funding sum: € 2,713,000
KIBA will improve the loading of railway wagons using AI. In combined transport, the loading unit (e.g. the HGV trailer) is assigned to the railway wagon in an automated and optimized way, taking account of the complex loading rules and the availability of appropriate wagons. Using AI, the expected loading units can be forecast and assemblage be optimized with regard to nationwide timetables. This will allow better use of the capacity of freight trains, avoid empty runs as well as reduce waiting times and burden on the infrastructure and environment.
Project partners: Kombiverkehr GmbH & Co. KG, Technical University of Darmstadt, DUSS GmbH, Goethe University of Frankfurt, VTG Rail Europe GmbH, INFORM GmbH, KombiConsult GmbH
Funding sum: € 2,336,000
Chronolite wants to adapt the lighting in cars, trains and airplanes to the individual chronobiological needs of the users (the 'inner clock'). For the communication with the lighting systems, they want to develop an IoT (Internet of Things) industry standard for the mobility sector. AI methods will enable personalized lighting (lighting purpose, brightness, colour temperature) to increase the well-being, working ability and driver fitness of travellers.
Project partners: Hella GmbH & Co. KGaA, Technical University of Ilmenau, Dreitausendsassa GmbH, Charité – University Medicine Berlin, Institute of Experimental Psychophysiology, HMKW University of Applied Sciences, jetlite GmbH
Funding sum: € 3,267,000