all press releases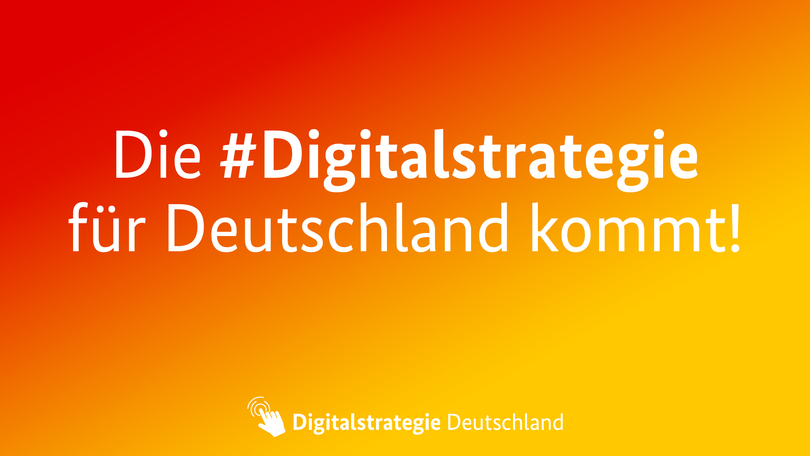 The Federal Cabinet today adopted the Digital Strategy presented by the Federal Ministry for Digital and Transport.
The Federal Government's Digital Strategy defines the overarching framework of digital policy in Germany for the current parliamentary term.
Federal Minister Dr Volker Wissing: "We need a comprehensive digital transformation in Germany. The Digital Strategy is a clear vision for the future with tangible and quantifiable targets for the process of transforming society, industry and science. And as the Federal Government, we have undertaken to actually implement it by the end of this parliamentary term, that is by 2025. This is a benchmark we want to be measured against. The Digital Strategy is the roadmap for the entire Federal Government and will therefore guarantee more digital progress in our country. It ensures that sufficient priority is given to digital transformation despite all the other challenges that we are facing. This is unprecedented. With our Digital Strategy, we want to make it into the top ten countries in Europe in this field by 2025. This must be our country's ambition. Digital is better."
The aim of the Digital Strategy is to improve the framework for progress in digital transformation across all sectors. We want to enable civil society, industry, education and science to better and more easily use the opportunities afforded by digitalization and the creative possibilities of the digital transformation for the benefit of humanity.
Digital transformation is a cross-cutting issue. The Digital Strategy therefore provides an overview of the key digital policy measures implemented by each government department on its own responsibility. It lists the results that are to be achieved over the period to 2025 – by the end of the current parliamentary term – at the end of each section.
The Digital Strategy gives priority to projects whose implementation is expected to have the greatest leverage effect: projects that we know will create a multitude of new opportunities, business models and possibilities for our society.
These projects include:
modern, high-capacity and sustainable networks and availability of data and data instruments
secure and user-friendly digital identities and modern registers
internationally uniform technical standards
The strategy also includes 18 lighthouse projects. They show how we aim to improve the lives of our citizens in practice by driving the digital transformation.
The Digital Strategy and further comprehensive information on this topic can be found here (in German):
www.digitalstrategie-deutschland.de