all press releases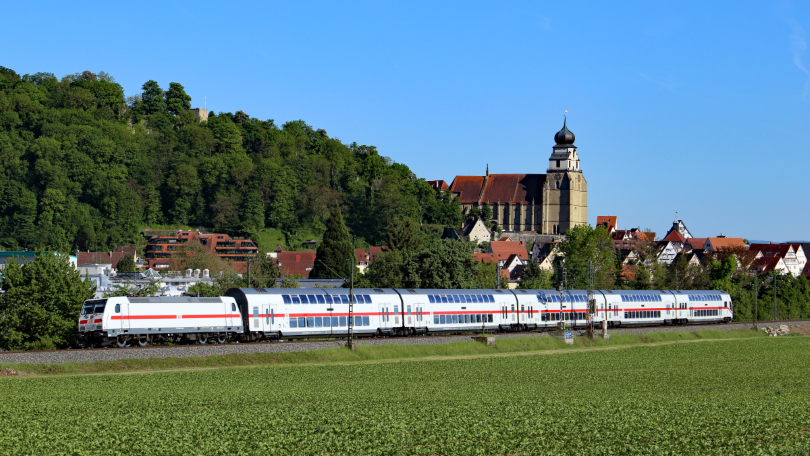 The upgrading of the Gäubahn within the framework of the Deutschlandtakt, the nationwide integrated regular interval timetable, is essential for the transformation of mobility in the southwest of Germany. The entire region will benefit from this rail project. A broad political majority supports the upgrading of the Gäubahn: It is part of the coalition agreement of the green-conservative state government and the local residents have also unanimously expressed their support to the Gäu-Neckar-Bodensee railway stakeholder association.
Michael Theurer, Member of the German Bundestag and Parliamentary State Secretary to the Federal Minister for Digital and Transport as well as Federal Government Commissioner for Rail Transport, and Thorsten Krenz, Deutsche Bahn AG, Group Representative for the State of Baden-Württemberg, invited stakeholders to the Gäubahn Conference today in order to provide information on the current state of affairs and to give an outlook on the planning and realisation of the Gäubahn upgrading section. After the event, the organizers drew a positive conclusion:
Michael Theurer:
It was particularly important to me to ensure that all stakeholders are now on the same page. Our goal remains to integrate the international long-distance connection from Stuttgart to Zurich into the new underground station. The optimum solution for this from a traffic point of view is the Pfaffensteig tunnel. The fact that the Federal Government is willing to support the upgrading within the framework of the Deutschlandtakt, our nationwide integrated interval timetable, is a unique opportunity for the Gäu-Neckar-Bodensee railway. We will continue to work on finding solutions for the direct connection of the Gäubahn to Stuttgart Central Station.
Thorsten Krenz:
Thanks to Stuttgart 21, the future of the Gäubahn looks bright, too: We are making the Gäubahn fit for the Deutschlandtakt - and that would simply not be possible without the Pfaffensteig tunnel. Our goal is to design the further upgrading of the Gäubahn in a way that will benefit all Gäubahn residents in the long term. To this end, we are examining whether there are alternative timetable scenarios to allow passengers to travel to Stuttgart Central Station without having to change trains even during the construction period.