All News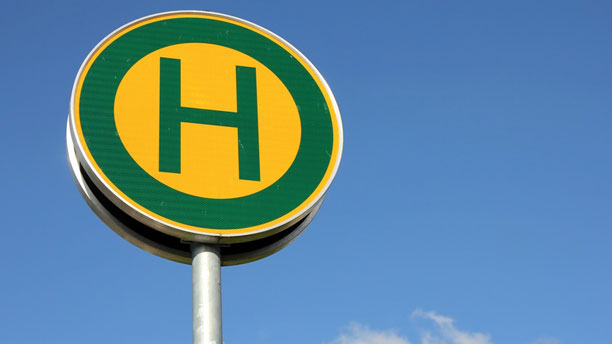 Since 1 March 2013, Regulation (EU) No 181/2011 concerning the rights of passengers in bus and coach transport has been in force. Passengers can directly refer to the provisions of the EU Regulation since it applies directly in all Member States of the European Union without the need for transposition. Of particular relevance are the following rights of passengers, which apply primarily to long-distance regular services (250 km or more).
1) Rights of passengers in the event of cancellation or delayed departure
a) In the event of cancellation, overbooking or a delay of more than 120 minutes, the carrier has to offer the passenger a choice between:
reimbursement of the ticket price or
continuation of the journey, with re-routing if necessary.
If the carrier fails to do so, the passenger is normally entitled to compensation amounting to 50 % of the ticket price in addition to the reimbursement.
b) In the event of cancellation or a delay of more than 90 minutes from a bus and coach terminal, the carrier has to offer the passenger the following:
snacks, meals or refreshments and

if necessary, a hotel room for a maximum of two nights (limited to 80 euros per night where appropriate)

but: Passengers will not be entitled to have their accommodation expenses reimbursed if the cancellation or delay was caused by severe weather conditions or major natural disasters.
Note: This does not apply to journeys with a scheduled duration of up to three hours.
c) In the event of cancellation or any delay, passengers must be informed of the situation as soon as possible and in any event no later than 30 minutes after the scheduled departure time and of the estimated departure time.
2) Rights of disabled persons and persons with reduced mobility
a) These persons are entitled to carriage at no additional cost.
b) They may take one accompanying person with them free of charge if the assistance provided by this person makes it possible to meet safety requirements or overcome barriers on the vehicle or, for instance, at the stops which would have otherwise entitled the carrier to refuse to carry the disabled person or person with reduced mobility.
c) Provision of assistance free of charge on the bus or coach and at terminals where assistance for disabled persons is provided (this is currently the case at the Central Bus and Coach Stations in Hamburg and Mannheim and at Stuttgart Airport Bus and Coach Terminal). It is essential to register for this service 36 hours in advance.
d) Compensation for damaged and lost mobility aids and the provision of temporary replacement equipment or devices.
3) Minimum travel information requirements
a) Carriers and terminal managing bodies must provide passengers with adequate information throughout their journey.
b) Passengers must be provided with appropriate and comprehensible information regarding their rights under EU Regulation 181/2011 at the latest on departure.
c) All relevant and general information must be provided in an accessible format for disabled passengers and passengers with reduced mobility.
4) Rights of passengers in the event of personal injury as well as loss of or damage to luggage resulting from an accident
a) Passengers are entitled to compensation for death or personal injury or for the loss of or damage to luggage resulting from an accident involving the bus or coach.
b) The carrier must provide reasonable and proportionate assistance in the event of an accident. This means not only the facilitation of medical first aid but also the provision of food, accommodation, clothes and transport if necessary.
5) Enforcement of passengers' rights
a) The Federal Railway Authority (EBA) checks whether the carriers respect the rights of passengers travelling by bus or coach. Passengers can submit complaints to this body if they believe that their rights have not been respected. Before they can do so, however, they must have submitted a complaint to the carrier which was rejected.
b) Irrespective of this, the passenger can contact a suitable conciliation body. So far, the Federal Ministry of Digital and Transport and the Federal Ministry of Justice have recognized the German Conciliation Body for Public Transport (söp), the Local Transport Conciliation Boy (SNUB) and the Conciliation Body for Local Transport (snv). A conciliation procedure can only be carried out if the carrier is a member of the conciliation body.
Further information can be downloaded from the Federal Railway Authority's website.