All News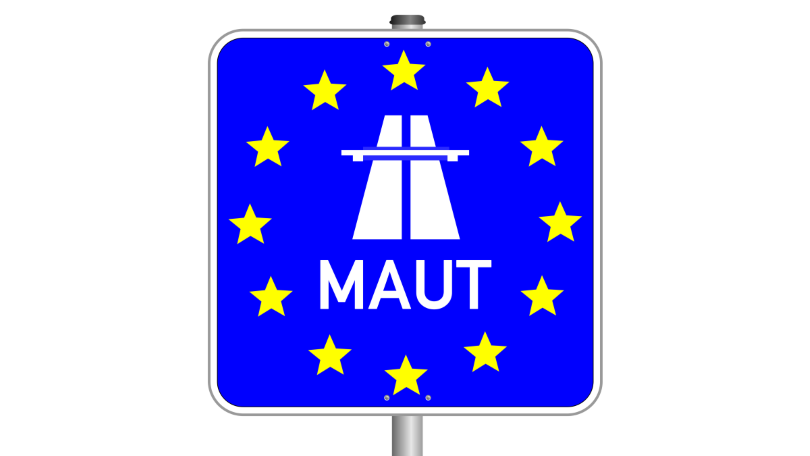 Directive 1999/62/EC (Eurovignette Directive) is the European legal basis for road pricing. Since 2017, a revision of the Directive has been under discussion.
On 18 December 2020, under the German EU Council Presidency, the Council accepted a mandate for trilogue negotiations on the revision of the Eurovignette Directive.
Essential content of the Council's trilogue mandate:
No later than eight years after entering into force of the Directive, Member States that already have charging systems for HGVs, are to levy charges from all HGVs with a maximum permissible gross laden weight of more than 3.5 tonnes.

With a view to climate change mitigation, the rates have to be differentiated on a European basis according to the vehicles' CO2 emissions, regardless of whether Member States chose a distance- or time-related system.
This can be done in three ways:

On the basis of infrastructure charges: zero-carbon HGVs with a maximum permissible gross laden weight of more than 3.5 tonnes may be completely exempted from these charges until 2025. Thereafter, the concession may be reduced to up to 75 percent of the costs, which the vehicles with the poorest CO2 balance have to pay. In this respect, the individual Member States have a certain margin for varying rates within the individual CO2 emission categories (e.g. for zero-emission vehicles between 50 and 75 per cent, for low-emission vehicles between 30 and 50 per cent etc.).
On the basis of external costs: CO2 emissions are added to the infrastructure charges as external costs and differentiated by CO2 emission category.
If combined, this means that a CO2 differentiation is applied to the infrastructure charges as well as to the external costs.

Hybrid vehicles (e.g. eHighway HGVs) may be treated as zero-emission vehicles if proof can be furnished that the vehicles have been operated with zero emission for the exact distance covered.
The crafts sector can be especially protected by granting unlimited exemptions for transport operations performed by HGVs between 3.5 and 7.5 tonnes of maximum permissible gross laden weight.
On 25 October 2018, the European Parliament already adopted its position in the first reading.
From the German perspective, trilogues between the European Parliament, the Council and the European Commission are particularly important for the following key elements:
Necessary flexibility of the Member States
Germany understands that the Eurovignette Directive should, within a European framework, provide Member States with a uniform range of possible tools that can be used for tailor-made charging solutions for the purpose of infrastructure financing and better climate change mitigation, i.e.
Continued freedom of choice between distance-related and time-related systems
Germany thinks that Member States should, also in the future, continue to be able to decide whether they introduce a charging system and, if so, which charging system (distance-related tolls or time-related vignette system) they chose to apply to the vehicle segments.
Optional exemption for the crafts sector regarding HGV segment between 3.5 and 7.5 tonnes of maximum permissible gross laden weight.
Germany supports the optional exemption for HGVs between 3.5 and 7.5 tonnes of maximum permissible gross laden weight, which are used for carrying materials, equipment or machinery that the driver uses in the exercise of his or her profession, or for delivering goods which are produced on a craft basis, where the transport is not carried out for hire or reward (exemption for craftsmen).
Rejection of the obligation to levy a charge for external costs as suggested by the European Parliament.
Germany rejects the proposed arrangement, i.e. to also levy charges for external costs in connection with air and noise pollution, which is to be applied on an obligatory basis from 2026 for all vehicles, regardless of whether they are also subject to an infrastructure charge.
Consideration of CO2 emissions (with regard to HGVs)
Germany takes the view that, when determining the CO2 differentiation of road user charges, these charges have to be structured in a way that an environmental incentive effect can be achieved and that it must be ensured that the essential aspect of infrastructure funding is not being neglected, i.e.
Differentiation of infrastructure charges depending on CO2 emissions
Germany supports the differentiation of infrastructure charges based on CO2 emissions as adopted by the Council.
Charge for external costs for CO2 emissions
Germany will lobby to ensure that CO2 emissions can also be considered within the scope of an external-cost charge.
Consideration of hybrids
Germany also advocates the funding of transitional technologies which are designed to reduce emissions. It should be permissible to treat hybrids as zero-emission vehicles for distances verifiably travelled without emissions.
No ring-fencing of revenue
Germany strongly opposes obligatory ring-fencing of all toll revenue. Such a rule would interfere with the national budgetary powers and thus constitute a red line as has also been the case in the previous revisions of the Eurovignette Directive. In Germany, the ring-fencing of toll revenue is laid down in national legislation.