All News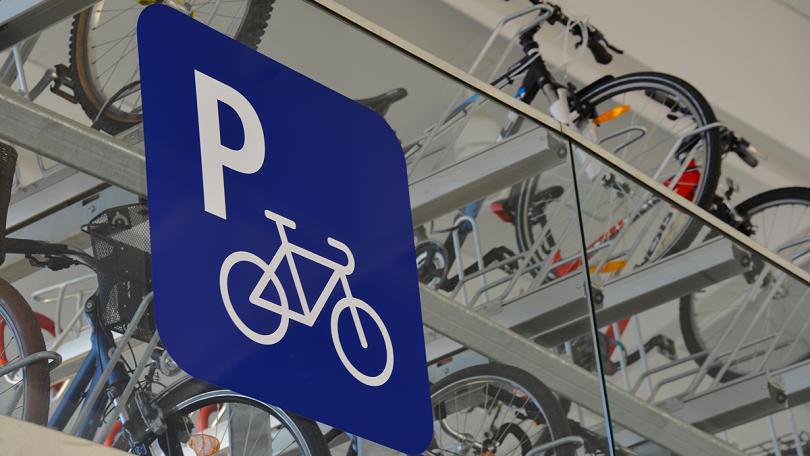 Since 1 July 2021, the Information Centre for Cycle Parking at Stations has been advising local authorities and other interested stakeholders on how to set up multi-storey cycle parks or cycle stands at stations. The Information Centre is operated by DB Station & Service AG and funded by the Federal Ministry for Digital and Transport (BMDV) with 2.3 million euros as part of the Cities and Rural Areas special programme until the end of 2023. The award was preceded by a Europe-wide tendering process.
The aim is not only to make cycle infrastructure more attractive by providing multi-storey cycle parks or cycle stands and thus convincing more people to ride bikes. It is also to better connect bikes and trains, the two environment-friendly modes of transport. This is an enormous gain, especially for commuters.
The Centre provides information, among other things, on:
architecture and design options,
the number of necessary parking spots,
technical solutions, in particular for locking systems,
operator concepts,
access to transport links,
questions related to ownership and approval,
current options for cycle stands including best practice examples,
the resulting modal shift including climate change benefits and
financing options.
On 21 and 22 June 2022, the Information Centre hosted the Bahn.Rad.Parken conference (Rail.Cycling.Parking) in Berlin, which was attended by Minister Wissing and about 200 other representatives from government, public administration, academia, the business community and the interested public. In addition to providing information and advice, the Information Centre also organizes excursions. Before the end of this year, the Information Centre will publish a guide that will include, among other things, the results of surveys on the current status, possibilities, best practice solutions and the resulting toolkit for action.
The results of a large-scale crowdsourcing survey on cycle parking facilities at Germany's stations – inventory and potentials are already available online (German only).
Furthermore, with the demand and cost calculator and the impact calculator, there are two easy-to-use tools available that can effectively support municipalities, developers and interested parties in preparing the planning of a multi-storey cycle park. Please contact the Information Centre via hotline or mail for more details on how to use these tools or if you have any other questions.