All News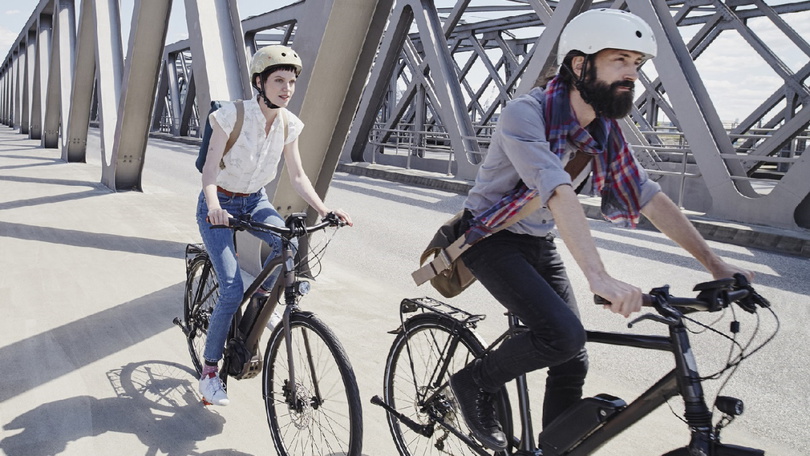 With its interfaces to other forms of sustainable mobility, the Federal Mobility Forum (Mobilitätsforum Bund) is a one-stop shop of the Federal Government for the promotion of cycling.
Under the auspices of the Federal Logistics and Mobility Office (BALM) as the BMDV's central project developer for cycling promotion, the Federal Mobility Forum acts as a knowledge hub and information platform and actively contributes to the NCP 3.0's objective of making Germany a cycling nation by 2030.
The bicycle stands for modern, individual, sustainable, time-flexible and cost-effective mobility that is also good for one's health. With the support of the Federal Government, municipalities and federal states are therefore working intensively on improving the cycling infrastructure, the framework conditions and the range of services for more cycling and sustainable mobility. There are still major challenges. The common objective is to provide safe, seamless cycling networks with high-quality, attractive cycling infrastructure.
The Federal Mobility Forum supports stakeholders in promoting their cycling projects and other topics of sustainable, inter- and multimodal mobility. The service is aimed at all stakeholders in the fields of cycling and modern forms of mobility.
The Federal Mobility Forum offers, among other things:
training courses, workshops and excursions in which specialist knowledge for cycling is passed on,
a Transfer Office ('Transferstelle') as a central point of contact for information on federal funding and promotion possibilities for cycling as well as individual, practical information and assistance possibilities,
a Funding Guide ('Förderfibel', (www.foerderfibel.bund.de, German only) to help users navigate the maze of federal and federal state funding programmes,
networking events to facilitate the exchange of information and experience within the community and with experts from other mobility fields,
a News-RADar providing information on current topics of cycling so that you are always up-to-date.
For more information on the Federal Mobility Forum please visit:
URL: www.mobilitaetsforum.bund.de (German only)
Linkedin: https://www.linkedin.com/showcase/mobilit%C3%A4tsforum-bund