All News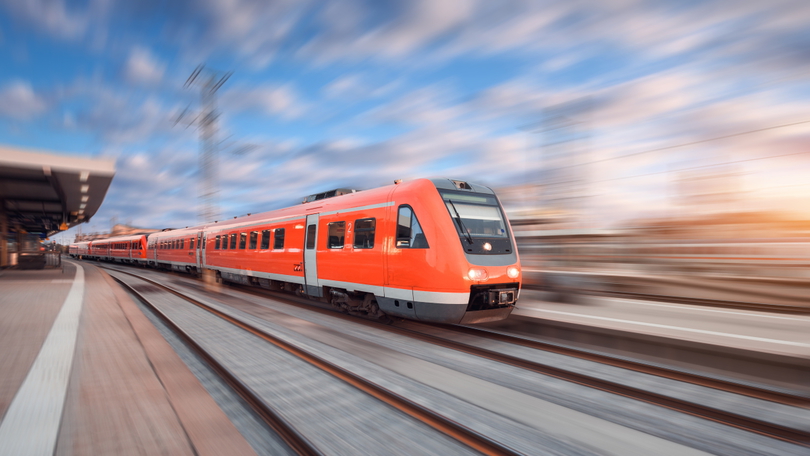 The Ministry engaged in discussions with its European counterparts, the European Commission and representatives of railway undertakings on high-capacity and modern European rail transport. In this context, the "TransEuropExpress (TEE) 2.0" strategy was presented. In addition, the "Berlin Declaration" was adopted to strengthen rail freight.
TransEuropExpress (TEE) 2.0
The Ministry has developed the "TransEuropExpress (TEE) 2.0" strategy. In this way, connectivity between existing rail services can be improved. On the basis of national regular interval services, cross-border regular interval services for Europe can be established, including high-speed and overnight train services that can be operated in a commercially viable way by the companies.
Examples: from Paris via Brussels and Berlin to Warsaw. Or from Berlin via Frankfurt, Strasbourg and Lyon to Barcelona.
Towards the TEE 2.0.:
Close exchange among Member States: the objective is that the Member States convince as many companies as possible of the TEE strategy and encourage them to participate, so that a Declaration of Intent can be signed during the German EU Council Presidency.
Digital booking platform: through a digital platform, European rail services are to become bookable. Deutsche Bahn and other European railway undertakings have developed corresponding suggestions.
Rolling stock that can be operated all over Europe: rolling stock for cross-border services is more expensive than stock that can only operate domestically (different traction current and train control systems, higher requirements to be met by the equipment). Germany is lobbying for a corresponding EU funding programme.
Berlin Declaration
With the "Berlin Declaration", the German EU Council Presidency has clearly committed to rail freight. It is to be further strengthened, through:
digital automatic coupling;
further upgrading of the digital control and signalling technology (ERTMS/ETCS) and digital signal boxes;
digital data exchange for logistical processes and traffic management;
more capacity of infrastructure and terminals;
the use of 740 metre long trains;
further strengthening of intermodal transport;
effective noise mitigation along the railways; and
The exact wording of the Berlin Declaration can be found here
Digital automatic coupling
Today, freight wagons are painstakingly coupled by hand with screw couplings. Until a freight train can depart, intensive work with large deployment of staff is required.
Digital automatic coupling can become an innovation driver. With its help, freight trains can be coupled more easily, more quickly and more efficiently at a lower cost. With connected power, data and compressed air lines between the wagons, processes can additionally be automated and digitalised.
The Ministry has launched a research project funded with 13 million euros, the "DAC demonstrator". Different systems are being tested in real-world practice.
An international consortium of six companies from Germany, Austria, Switzerland and France, led by Deutsche Bahn, is implementing this project. Further partners are: SBB Cargo, Rail Cargo Austria as well as the wagon keepers Ermewa, GATX Rail Europe and VTG. Lifetime of the project: until the end of 2022.
The aim of the project is to prepare the European harmonisation of the area-wide deployment of this innovative technology for rail freight.