All News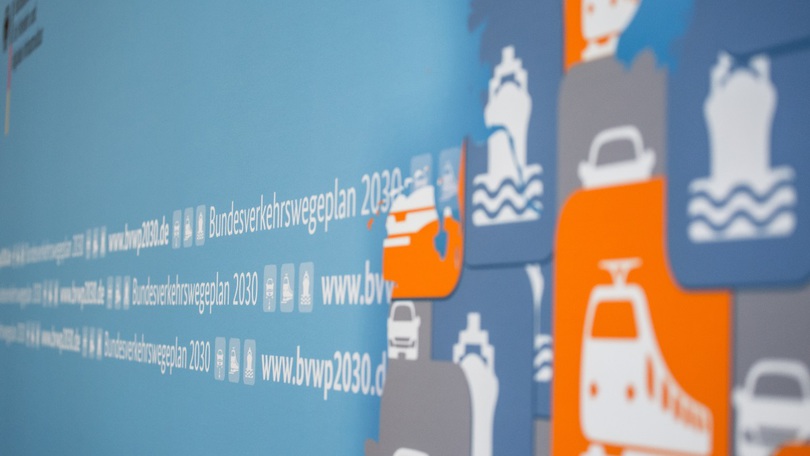 As the Federal Government's most important transport infrastructure planning tool, the 2030 Federal Transport Infrastructure Plan (FTIP) lays the transport policy foundations for the next 10 to 15 years. In doing so, it addresses both the existing networks as well as upgrading and new construction projects for the road, rail and waterway modes.

The projects which were appraised in the new Federal Transport Infrastructure Plan were subjected to a benefit-cost analysis and to an additional assessment in terms of environmental and nature conservation, spatial planning and urban development. On this basis, they were classified into various priority categories.

Key issues of the FTIP 2030 are the structural maintenance of the existing networks and the removal of bottlenecks on the major transport arteries and at important transport hubs. Of the plan's total level of funding of about € 269.6 billion, about € 141.6 billion will be invested in the structural maintenance of the existing networks in the period until 2030 alone. Around € 98.3 billion are earmarked for upgrading and new construction projects.

Specifically, the implementation of the projects of the FTIP 2030 means: less congestion on federal trunk roads, more capacity in passenger rail services and rail freight and more cost-effective transport opportunities on the federal waterways.

The upgrading and new construction measures for the rail network planned in the FTIP 2030 are, for the first time, geared towards the objective of a nationwide integrated regular interval timetable (Deutschland-Takt), and they create the infrastructure basis for the latter's introduction. The so-called Deutschland-Takt has the objective of making the transport chain in the rail system more attractive for a large number of persons by offering coordinated timetable intervals throughout the national rail network in passenger rail services.