All News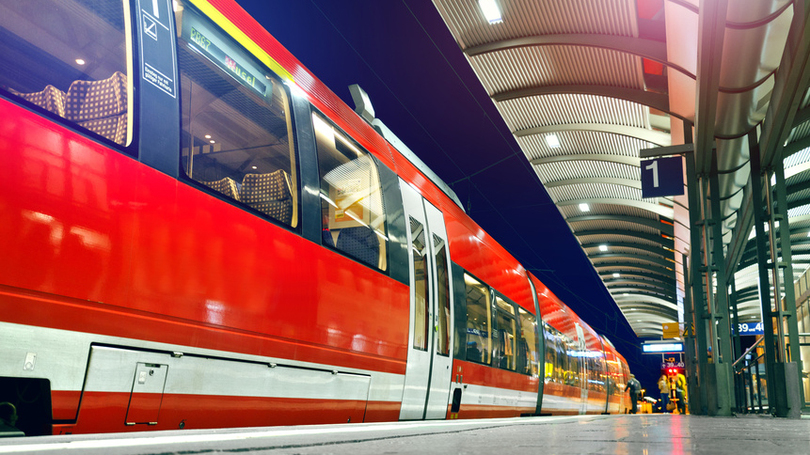 Regulation (EC) No 1371/2007 on rail passenger rights and obligations applies to rail passengers throughout Europe.
Apart from this, the national Railways (Carriage of Passengers and Luggage) Regulations contain even more far-reaching rights for local transport.
A summary of the most important rights for rail passengers includes:
1. Rights in the event of delays or cancellation of services
For delays of more than 60 minutes at the destination, passengers are entitled to a compensation of 25% of the ticket price, for delays of 120 minutes or more it is 50% of the ticket price.
Rail passengers may discontinue their journey if a delay of more than 60 minutes can be expected or cancel their journey if it no longer serves any purpose. In this case, the ticket price may be reimbursed. As an alternative, they can travel at a later date, including re-routing.
In the local transport sector, passengers may, if a delay of at least 20 minutes at the destination is foreseeable, use any other service, including a long-distance train, but not trains with obligatory reservation.
In local transport, passengers may, if a delay of at least 60 minutes at the destination is foreseeable, also use any other means of transport (if necessary, also taxis) if their scheduled time of arrival is between 0.00 and 5.00 hours or if the passenger intended to use the last scheduled service of the day and cannot arrive at the destination station by 24.00 hours without using another means of transport.
In the event of a delay exceeding 60 minutes, hotel accommodation has to be offered to the passenger free of charge if this is necessary and also meals and refreshments, if available.
In the event of delays, passengers have to be informed about the estimated times of departure and arrival.
2. Obligations to provide information
Railway undertakings must, upon request, inform passengers when buying their tickets about the following: services with the shortest travel time or the lowest fare, the general conditions of carriage or the accessibility of facilities to persons with reduced mobility.
During the journey, the railway undertaking must inform the passenger, among other things, about delays as well as main connecting services.
3.Rights of disabled persons and persons with reduced mobility
Railway undertakings and station managers must, upon request, provide information about the accessibility of railway services and, if this request is submitted at least 48 hours before the start of the journey , provide assistance for boarding and disembarking as well as during the journey free of charge, to the extent that personnel are available.
4. Liability for damage or loss
Liability for personal injury and luggage
If a passenger is injured or killed in a railway accident, railway undertakings have to make an advance payment to meet the immediate economic needs of the passenger or his relatives.
5. Railway undertakings' complaints handling procedures
The railway undertakings are obliged to establish a procedure for the handling of complaints.

Claims for compensation vis-à-vis Deutsche Bahn AG and numerous other railway undertakings can be asserted via the

Servicecenter Fahrgastrechte
60647 Frankfurt
Phone 0180 6202178
www.fahrgastrechte.info
6. Enforcement bodies for passenger rights
The passenger may complain about suspected violations to the rail regulatory authorities, especially the Federal Railway Authority, which monitor compliance with the legal regulations concerning passenger rights. The rail regulatory authority will assess whether, and if so to what extent, the undertaking violated its obligations. The complaints may in all cases be addressed to the Federal Railway Authority which will forward them, if necessary, to the competent rail regulatory authority:




Eisenbahn-Bundesamt
Heinemannstraße 6
53175 Bonn
Phone +49 (0) 228 30795400
www.eba.bund.de
7. Arbitration procedure
Moreover, the passenger has the possibility of appealing to an arbitration entity. This may be the Schlichtungsstelle für den öffentlichen Personenverkehr e.V. (söp) or various regional arbitration entities for local public transport (e.g. SNUB - Die Nahverkehrs-Schlichtungstelle or the Schlichtungsstelle Nahverkehr (snv).