All News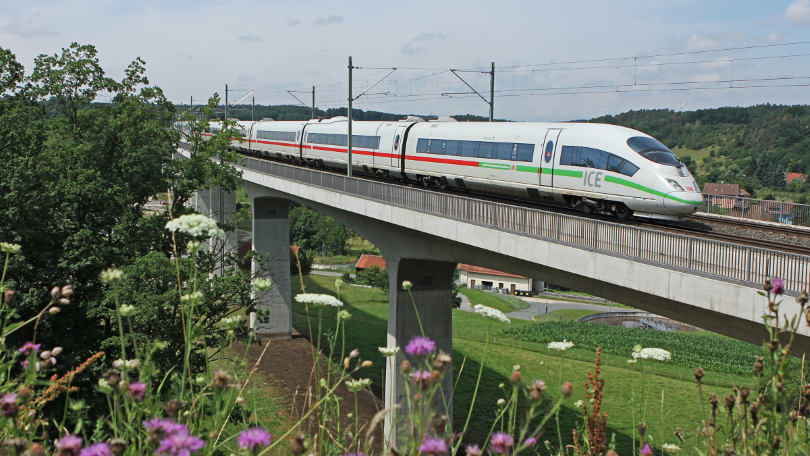 Rail passengers will enjoy more punctual connections and German rail system will become more efficient. Instead of carrying out small repairs, entire line sections will be renovated and modernized. For more passenger comfort, more efficient transport operations and more effective climate change mitigation.
Germany's railways are more popular than ever, but not sufficiently efficient. The rail network is being used more and more. The number of people travelling or commuting to work is increasing and so is the amount of goods transported by rail. This development contributes to reducing carbon emissions in the long term and thus to achieving our climate change goals.
Increased use, increased demand for rehabilitation
The increased use is putting the rail network under a lot of stress. In addition, many tracks, switches, bridges and signal boxes are old and therefore vulnerable to disruptions. For rail passengers this means that trains are delayed and travelling becomes less comfortable. To make sure overburdened line sections can be used again with less constraints and even more trains can be operated here in the future, the sections are to be renovated completely.
General rehabilitation instead of small repairs
In the past, rehabilitation work was sometimes just as frustrating as an unreliable rail network. The reason is that so far, only individual elements were repaired and this was only done when they were really broken or too old. If something broke directly after the construction work was concluded, it was again not possible to operate the line as usual. Now, this will be a thing of the past. From 2024, selected line sections will be renovated completely. This means that everything will be renovated, from the track bed and the signalling installations to the overhead lines. The advantage of this comprehensive renovation will be that the line section will be closed only once and will require hardly any construction work for at least 5 years.
Strengthen rail lines for more services
Some lines will require particularly thorough renovation. This will affect every section on which a large number of trains is operated. Currently, this is the case for approximately 10% of the route network of Deutsche Bahn. One in four trains is operated on these lines. However, these lines are not equipped for so many journeys and therefore overburdened. Therefore, these lines will be looked at from a different perspective and upgraded to become high-performance corridors. Along these corridors, it will be possible, for instance, to change tracks more frequently or overtake other trains. This it will allow more flexible reactions to new construction work or sudden disruptions. With modern technology, it will also be possible to monitor tracks remotely. With the data gained, it will be possible to determine when line components reach their stress limit and repair them, before damage actually occurs. So, the high-performance network will become significantly more reliable.
The plan is to build a high-performance network of 9,400 kilometres by 2030. Out of these, 4,200 kilometres will be renovated completely in the highly frequented part of the rail network. But the remaining 5,200 kilometres will also be strengthened for future requirements. Furthermore, the capacities of the network will be extended by means of 350 small to medium-sized construction projects. In addition, 750 kilometres of new tracks will be built.
Renovating diversionary routes first
To minimize inconveniences for passengers and rail freight caused by the renovation of these lines, trains will be operated on diversionary routes during that time. These lines will also be renovated before the general rehabilitation, which usually takes several months, to make sure they can technically cope with the increased strain. As a result, we will have a well-equipped rail network without sacrificing the quality of travel.
More information on the efficient rail network can be found here.