All News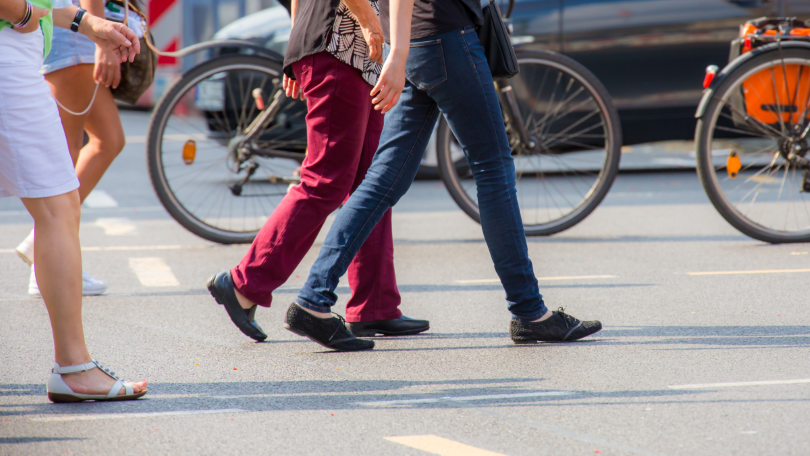 Walking is the oldest and most popular form of movement. More than 80 % of Germans like or even enjoy walking. Almost one third of the journeys are undertaken on foot. Walking is becoming ever more important to maintain everyday mobility, in particular among women, older people and children: these segments of the population walk most often. The share of walking is highest among over 80-year olds with 34 %.
Walking is not only an independent type of traffic, but also a component of every other form of mobility, since it connects different modes of transport. In strengthening ecomobility, i. e. the combination of public local transport, cycling and pedestrian traffic, walking plays a central role that goes beyond just getting to the next public transport stop. Therefore, walking has to be a fundamental component of any kind of mobility strategy. In this context, walking, on the whole, has to become safer and more attractive.
Together with experts as well as the federal states, the Federal Ministry for Digital and Transport will develop a pedestrian traffic strategy. The objective is to improve the traffic conditions for pedestrians in Germany by strengthening the safety and attractiveness of pedestrian traffic at all federal levels as part of modern mobility.
Promoting pedestrian traffic
Regardless of this, the Ministry has been promoting pedestrian traffic for a long time. To promote the safety and attractiveness of pedestrian traffic, measures from different fields of actions are taken:
Within the scope of the National Cycling Plan (NRVP), the Ministry has been providing more than 2 million euros to fund eight non-capital model projects focussing on the "interface to pedestrian traffic" for the funding period between 2015 and 2023. More detailed information can be found on our cycling portal.
Eight more projects related to pedestrian traffic are being funded within the scope of the mFUND innovation programme. You can find more information under Topic overview mFUND (German only).
The Federal Highway Research Institute (BASt) is currently conducting a research project entitled "Developing criteria to establish pedestrian traffic signals with different basic settings" as well as on the project "Barrier-free design of crossings at through-roads on federal highways".
Strengthening pedestrian traffic within the scope of Ministry responsibilities, in particular with regard to road safety, among other things by campaigns, target group programmes in cooperation with the German Road Safety Council (e.g. "

Sicher mobil

", "

Käpt'n Blaubär-Verkehrsfibel

"), by model projects, research projects as well as creating a suitable legal framework and the Federal Government's Road Safety Program 2021-2030. You can find more information under: Brochure Road Safety Program 2021 to 2030 (German only) and German Road Safety Council program overview (German only).