All News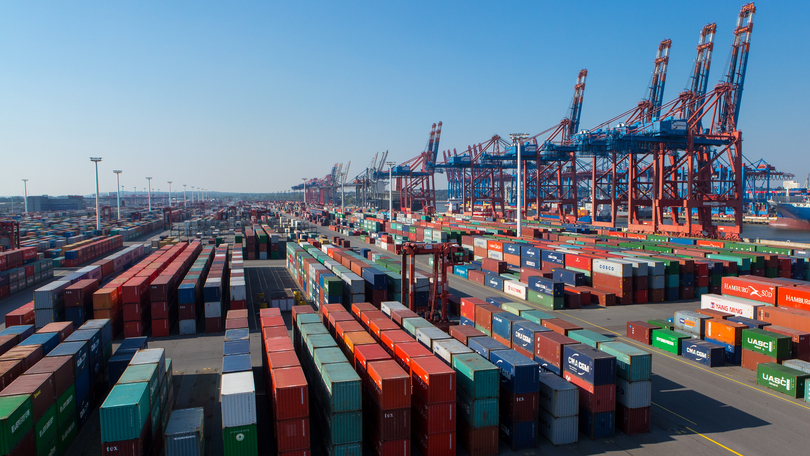 The German sea and inland ports make a major contribution to the prosperity of Germany and the development of its whole economy. All of Germany benefits from the ports with a large number of complementary industrial and service sectors located in all regions and branches of the economy.
To enhance the competitiveness of German ports, the Federal Cabinet adopted the new National Strategy for Sea and Inland Ports on 20 January 2016. In close cooperation with the federal states, social partners and trade associations, the Ministry, in line with the coalition agreement, has developed this strategic guidance, which covers a period of ten years.

The objectives of the 2015 National Ports Strategy include:
to ensure that ports continue to be able to master the economic and logistical challenges;
to further enhance the competitiveness of seaports and inland ports as hubs of domestic and international trade and central freight distribution centres;
to support a shift of freight traffic to the railways and waterways;
to contribute towards achieving the Federal Government's climate change and environmental protection targets.
The first part of the Strategy contains an economic analysis that sets out the future challenges and opportunities for the German ports and the objectives of the Ports Strategy. This is followed by seven packages of measures for:
the targeted upgrading of the port-related infrastructure;

the improvement of the competitiveness of the sea and inland ports;

international and European ports policy;

environmental protection, climate change mitigation and the use of alternative fuels;

good training and jobs;

ensuring appropriate safety and security;

better coordination of ports policy (between the Federal Government and the federal states).

A total of 155 individual measures are to be implemented by the Federal Government, federal states, local authorities and the ports sector.
The 2015 National Ports Strategy builds on its predecessor of 2009 and will assist all players in tackling the challenges of the future and provides a framework for joint action.
Numerous new challenges in the ports sector necessitated an evolution, for instance in the following spheres:
European ports policy;

offshore wind energy;

developments in logistics;

linkage and cooperation between ports,;

environmental protection and climate change mitigation;

alternative fuels.