All News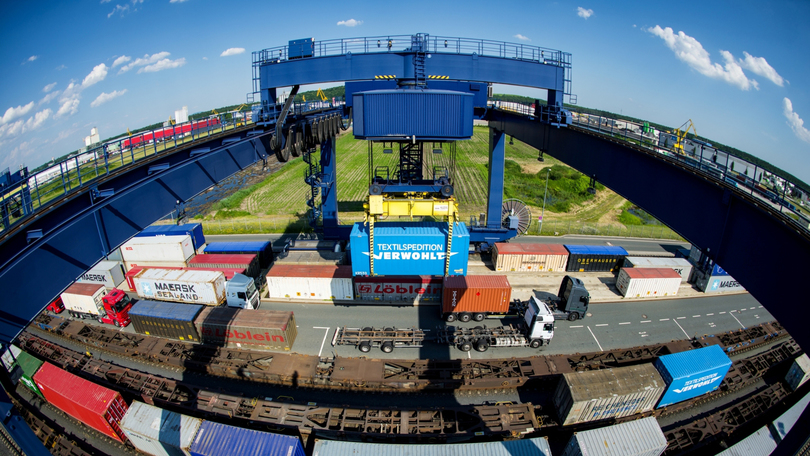 Combined transport is a special form of intermodal freight transport which involves moving loading units such as containers or swap bodies or HGV semi-trailers by rail or waterway over long distances. HGVs are only used for short distances on roads, to move the containers or the swap bodies to the terminals where they are transhipped to trains or inland waterway vessels or to collect them at their place of unloading and move them to their final destination.
The terminals are the interfaces of combined transport. Using suitable cranes or other loading equipment, the loading units are transferred from HGVs to trains or inland waterway vessels. At the place of unloading, another intermodal terminal, the loading units are unloaded and moved to their destination by HGV.
Efficient intermodal terminals make it possible to optimize the connectivity of the different modes of transport and to incorporate the rail and waterway modes into the logistics chain to a greater extent. Combined transport thus helps to decongest the roads and reduce emissions from freight transport.
The Federal Government supports combined transport and the strengthening of the intermodal transport system by means of funding guidelines. The funding guidelines make it possible to provide financial aid for the construction of new and the upgrading or replacement of existing private sector combined transport terminals. In this way, each mode of transport can be deployed such that it exploits its inherent strengths, and a shift to the rail and waterway modes is promoted.
The level of the financial aid is up to 80 % of the components eligible for funding. A list of these components can be found in the guidelines.
The financial assistance for private sector terminals does not favour a specific technology and can be provided for both vertical and horizontal terminals. One of the conditions of funding is that the terminal must be open to all users on a non-discriminatory basis, and another is that work must not have commenced on the project when the application is submitted. Security must be provided for the amount of funding in case obligations arise to repay money to the Federal Government because requirements of the guidelines have not been complied with. This can usually be done by presenting a first-rank lien in the form of a mortgage.
The current guidelines are valid from December 2022 to 31 December 2026.
Further information on funding and application can be obtained from the competent grant-awarding agencies – the Federal Railway Authority and the Federal Waterways and Shipping Administration.