All News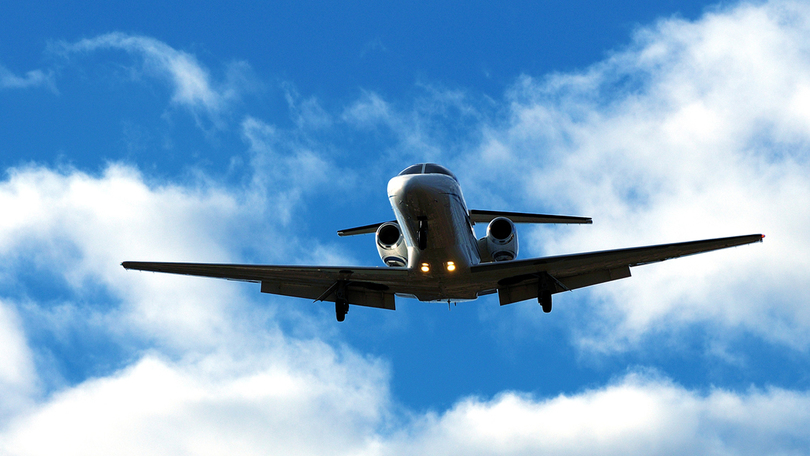 When the "third liberalization package" (Regulations (EEC) No. 2407/92, No. 2408/92 and No. 2409/92 of the Council, which were later replaced by Regulation (EC) No. 1008/2008 of the European Parliament and of the Council) entered into force, the restrictions on European air carriers were abolished within the EU and a new "single European aviation market" was established (later expanded to include Norway, Iceland and Switzerland). A basic principle was enshrined, stating that Community air carriers may set air fares and cargo rates freely and operate on any route within the EU without requiring approval or authorisation.
The creation of the single European aviation market was accompanied by common rules for its proper functioning, meaning first and foremost a level playing field and high uniform passenger protection standards.
Competition
To ensure a level playing field, the legal provisions on state aid and competition (mergers, alliances, price agreements, etc.) apply to the entire air transport sector. The European Commission has the right to initiate investigations and adopt corrective measures if market-distorting practices are harmful or potentially harmful to (one of the) EU air carriers. Possible financial or operational corrective measures must be introduced by the Commission by means of an implementing act; operational corrective measures are subject to a more stringent procedure.
Slots
Regulation (EEC) No. 95/93 governs fair access to airports and their services: Slots, i.e. the permission to take-off or land on a given day at a given time, for airports at which transport demand exceeds infrastructure capacities are allocated by an independent slot coordinator based on neutral, transparent and non-discriminatory rules. Directive 2009/12/EC lays down the principles for levying airport charges that air carriers have to pay for using airport facilities and services.
Computerised reservation systems
Joint provisions also ensure fair access to distribution chains. The computerised reservation systems (CRS) mentioned in this context are technical interfaces between air carriers and travel agencies which must present an unbiased display of all air carriers' offers on their computer screens (Regulation (EC) No. 80/2009). However, CRS is steadily losing importance since sales over the Internet and consequently over the air carriers' websites has increased.
One-stop shop
In order to have the same high level of passenger and aircraft safety standards in the entire EU territory, national provisions were replaced by common safety regulations, which were gradually extended throughout the entire air transport chain. In addition, the European Aviation Safety Agency (EASA) was established, which, among other things, is responsible for drafting the rules. The security requirements at EU airports have also been harmonized to prevent any malicious act against aircraft, passengers or crew members.
Consumer protection
There are common rules on the protection of passenger rights (Regulation /EC) No. 261/2004), too, to ensure that passengers receive a minimum level of assistance in the event of significant delay or cancellation of flights. These rules also provide for compensation mechanisms. However, implementing these rules has proven to be difficult and led to numerous judicial disputes.
Measures taken during the pandemic
As a consequence of the COVID-19 pandemic, several measures have been taken to alleviate temporary effects on the air transport industry. Council Directive (EEC) No. 95/93 on common rules for the allocation of slots at Community airports for instance was amended and initially completely suspended the obligation to use slots. At a later stage, this was moderated, to allow air carriers to keep their historical slots even in times of significantly reduced scheduled services.
Regulation (EU) 2020/698 of 25 May 2020 laying down specific and temporary measures in view of the COVID‐19 outbreak concerning the renewal or extension of certain certificates, licences and authorisations and the postponement of certain periodic checks and periodic training in certain areas of transport legislation temporarily amended Regulation (EC) No. 1008/2008 on common rules for the operation of air services in the Community to allow the European Commission and national authorities to respond to consequences of the coronavirus pandemic more easily and be able to alleviate its impact on air transport.
Single European Sky (SES)
The Single European Sky (SES) describes an initiative taken by the European Commission in 2004 aiming to optimize traffic flows through restructuring. It consists of a number of statutory instruments and implementing acts introduced in this context and was revised in 2009 (SES II).
In 2020, the European Commission suggested a revision of the regulatory framework on the basis of a proposal of 2013, which had not been adopted then. The objective is to improve the European air traffic management and air navigation system, remove capacity bottlenecks, increase climate and cost efficiency and achieve overall more flexibility by using digital technologies, also in order to better react to traffic flow variations.
Unmanned aviation
With the Basic EASA Regulation (EU) 2018/1139 entering into force, the responsibility for unmanned aviation operations and approvals has been transferred to the EU level. On 24 May 2019, the European Commission, with the EU Regulations 2019/945 on unmanned aircraft systems and 2019/947 on the operation of unmanned aircraft, adopted a new regulatory framework for the operation of unmanned aircraft (drones). These rules and procedures have been applicable as from 31 December 2020. The Federal Government has enacted a law on national specifications and supplements to the EU rules. Regulation (EU) 2021/664 provides for Member States to establish U-Space areas. Unmanned aircraft systems may be operated regularly in such U-Space areas automatedly and beyond visual line of sight. This form of operation is a prerequisite for many use cases of unmanned aircraft. The new Regulation will be applicable as from 26 January 2023.