All News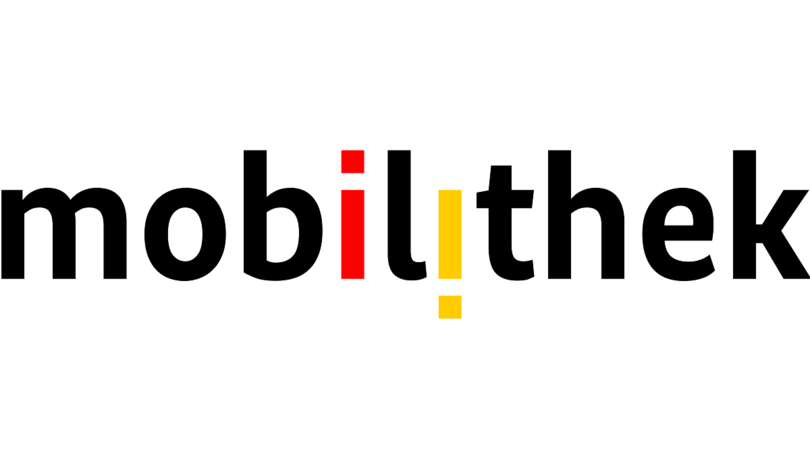 More than ever before, modern connected mobility relies on a vital raw material: data. Sustainable transport planning, targeted traffic control and individual decisions on modes of transport are just three services that would be impossible without reliable access to data, including real-time data. As a result, the Ministry is currently developing a new central, standardized and user-friendly way to access mobility data: the Mobilithek (Mobility Library)!
In spring 2022, the Mobilithek will replace the Mobility Data Marketplace (MDM) as the national access point for mobility data and implement requirements from delegated regulations on the European ITS Directive and the amended Carriage of Passengers Act.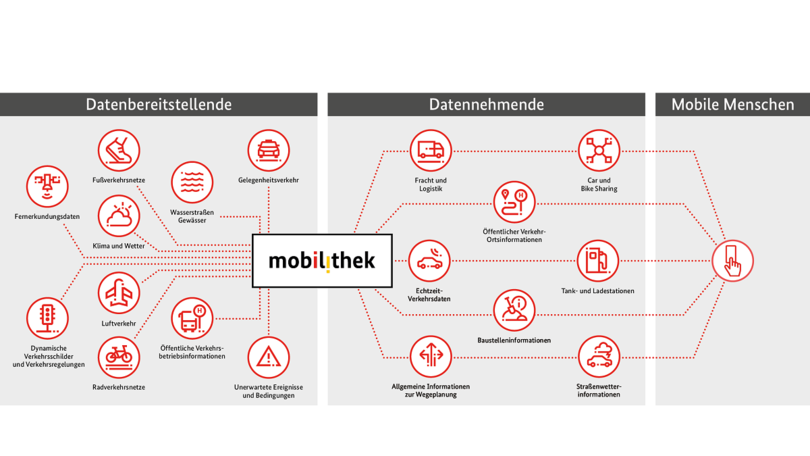 Mobilithek is a platform for mobility providers, infrastructure managers, transport authorities and information providers to share digital information. Whether timetable data, real-time traffic information or rental bike locations: in future, all of the information needed to plan a trip and travel throughout Germany can be accessed there from a single source and integrated in information services. However, this also highlights the fact that the Mobilithek itself is not an information system for transport users. In fact, it lays the foundations for building these information services in the future.
Above all, the Mobilithek will provide data that is particularly relevant to transport policy – for example on public transport or related to road safety. In addition, the Mobilithek can also be used to share data with individual use rights, giving start-ups and companies seeking to enter the data exchange segment in particular an easy way to test new business models and trade in data on a manageable scale. Much of the data in the Mobilithek will be open data, which means that anyone can use it.
Video Mobilithek:
As a national access point, the Mobilithek will play a key role in a comprehensive mobility data ecosystem. Through its cloud-based infrastructure with a web portal, high-performance support for real-time data exchanges and a digital space for developing data-based apps, it will cooperate closely and share data with the Mobility Data Space, which is currently also under development. The International Data Space (IDS) technology used by both systems makes this possible.
Beginning in 2023, the MDM and mCLOUD will gradually be merged into the Mobilithek. Until then, the Mobilithek will build on the two platforms:
The Mobility Data Marketplace (MDM) is operated by the Federal Highway Research Institute (BASt) on behalf of the Ministry, and currently serves as the national access point. It primarily hosts dynamic road traffic data.
mCLOUD (German only) is the Ministry's open data portal, which is operated by the Federal Information Technology Centre (ITZBund) on behalf of the ministry. All data available on mCLOUD is open and can be used freely. Much of the data is provided by executive agencies of the Ministry, the Ministry's mFUND financial assistance programme and federal state and local authority open data portals.